Based in Metro Vancouver, the Rise Media Group is Canada's west coast premium destination and a top resource of news and information for the most influential and sophisticated Mandarin-speaking Chinese immigrants.
From politics to real estate, education to health, art to lifestyle, Rise Media delivers a compelling mixture of stories, commentaries to inform (and entertain) the Canadian Chinese community, helping them to live their lives in Canada to the fullest.
Rise Media was established in 2015 and has successfully evolved into a multimedia company over the years with its online portal, print publications, social media sites and much more.
Our Competitive Advantage
With trackable results, Rise Media's reach into Chinese immigrant readership/audience trends toward the most sought after segment: highly engaged, well-educated and (inarguably) the most affluent base often considered investment-savvy and brand-royal. Many of them are tastemakers who live out their core values and are active both politically and in their respective communities.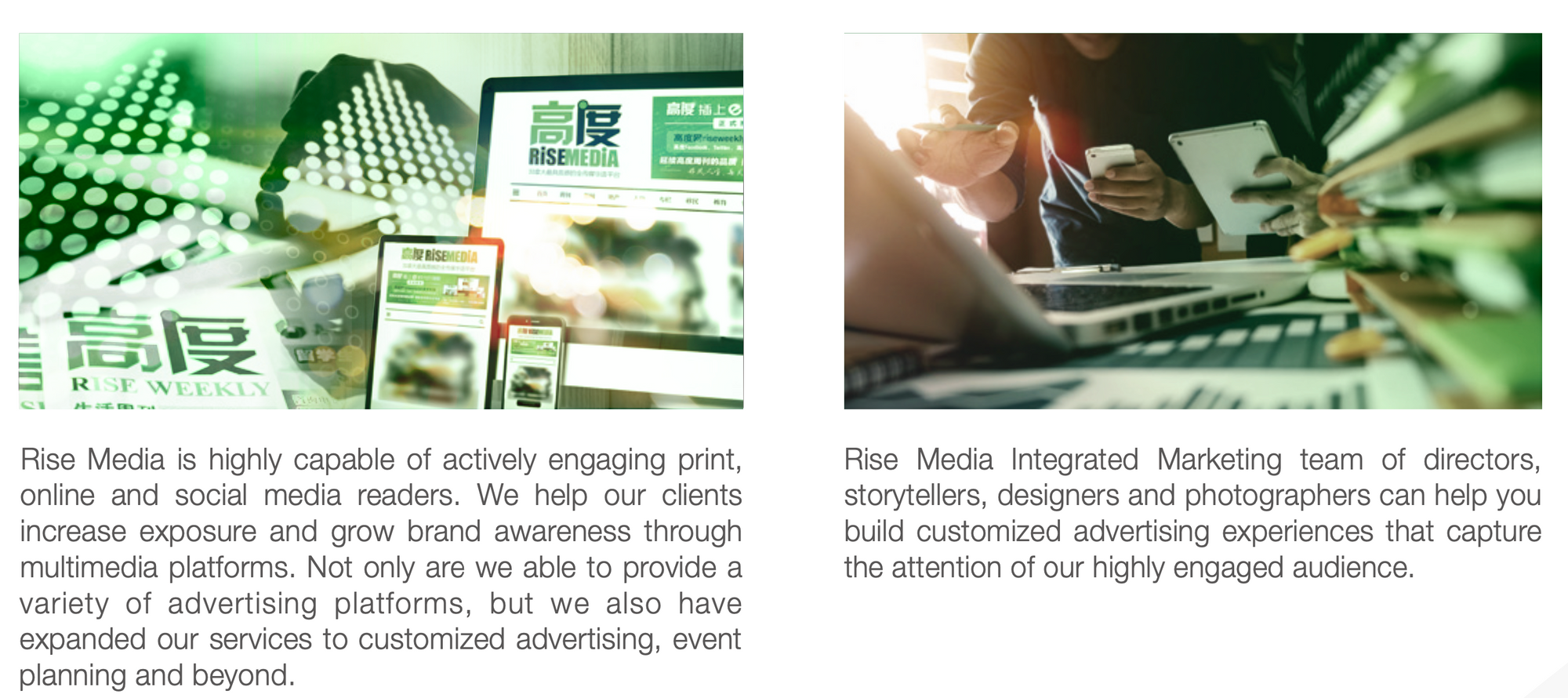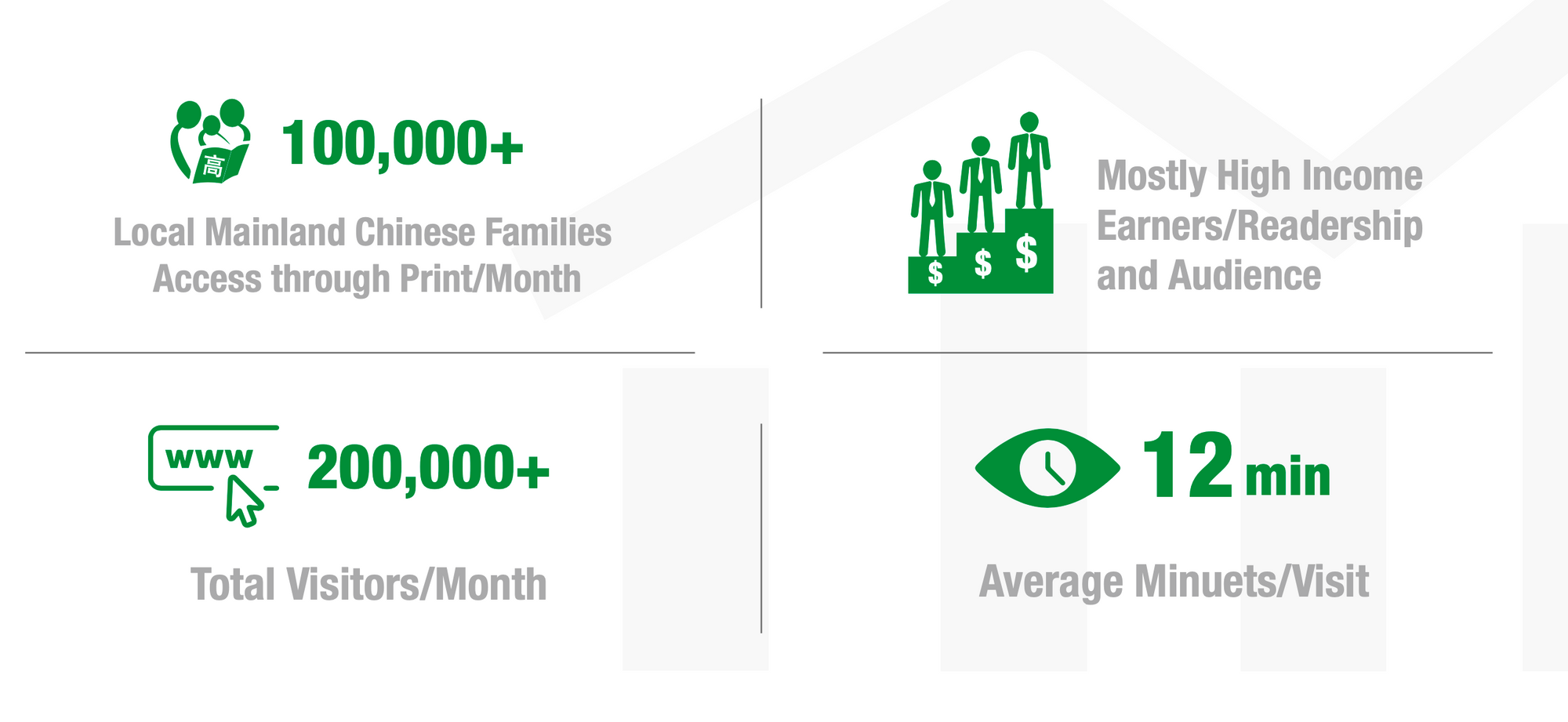 Our Multimedia Platforms